IMC's Strategy Services
Julie Brown
April 22, 2020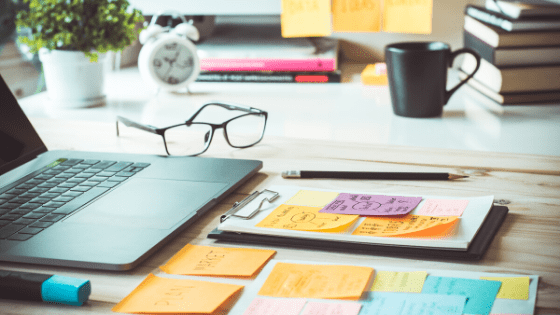 As experts a top brand licensing agency, IMC offers three core services: licensing strategy services, partner solicitation, and program management. If you're also an expert in brand licensing, you'll know what's entailed in those services and how you'll benefit from working with an agent. But chances are you're not, and that's why you're visiting our blog!  
So, let's dig in and share more about how we work with our clients to achieve their goals. This post is the first in a three-part series to explain IMC's service model. Today, we'll be diving into the first of IMC's core services: strategy.
Strategy
IMC works with clients in varying stages of their licensing program. Some clients have a clear(ish) vision for how their Brand will extend into new product categories and channels. And others do not. For the latter clients, strategy work is incredibly important. A licensing strategy sets the stage for your program's success by clearly defining and prioritizing the categories and channels where your Brand can extend, as well as financial expectations and a roadmap for execution. This alignment early in the process is a critical step to complete before we begin to solicit licensing partners for your Brand.
So, how do we do it? We begin by digging in deep with our clients to understand their internal capabilities, target consumer, retail landscape, marketing focus, current business challenges, and goals/objectives for their licensing program. Licensing is a strategic tool to grow your Brand, so understanding these fundamental subjects helps ground our team in a client's program.
We then conduct a brainstorm with the client team to review possible products and categories. Brainstorming is an extremely valuable tool in our strategy work. Great products can come from the craziest of ideas, which can act as a starting point for a more refined concept. There are even some ideas that make more sense under a licensing model, such as a client's past project that was never commercialized.
From here, the IMC team digs into the data. We analyze category data for the ideas resulting from the brainstorm, conduct consumer research, and test/validate product concepts. This work allows us to present our clients with a recommendation for priority categories and potential new products to pursue via licensing.
But our work isn't complete with this recommendation. We go further by developing an execution plan. Based on category data, we model scenarios for royalty revenue into the future to give our clients a realistic picture of their investment and return via future royalties.
We complete our work by outlining our proposed licensee deal solicitation plan, including a timeline, proposed tradeshow attendance, marketing support needed (press releases and possible advertisement), and alignment on licensee agreement terms/hurdles and legal templates.
If you're a brand owner considering a licensing program for the first time or rethinking your licensing approach, this investment in upfront strategy work is well worth the time and expense. It ensures your team is aligned with licensing categories that make the best financial sense for your company's goals and objectives, which allows your agent to hit the ground running with their solicitation plan. 
Is licensing strategy a good fit for you?
Want to learn more about the services our agency offers? Schedule a quick call today.