Licensing Expo 2023 Recap: We're Back! 
Jacky Kuerzi
June 22, 2023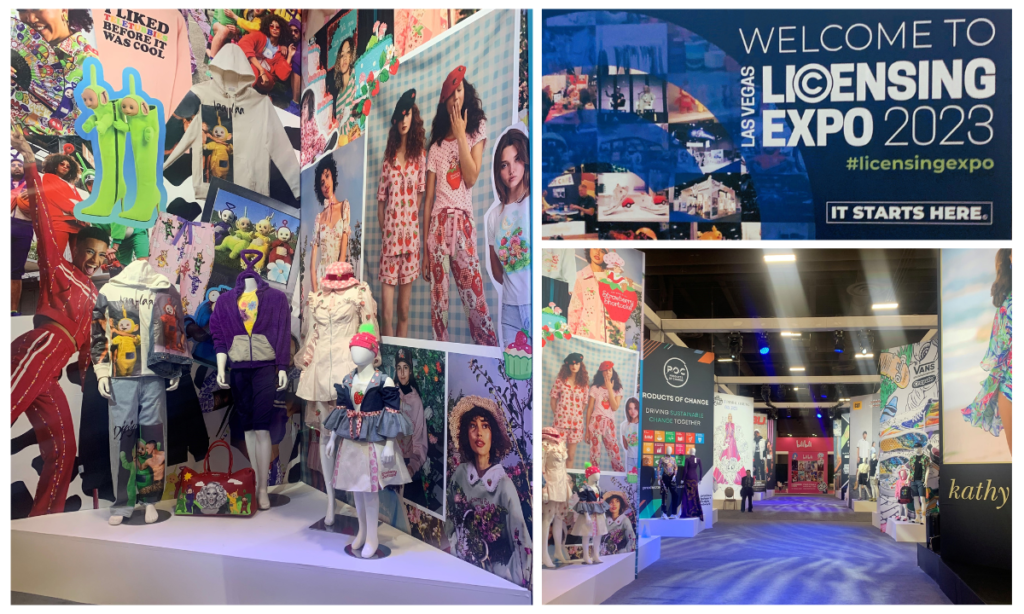 IMC is a hive of buzzing bees busy processing and following up on meetings and introductions made at Licensing Expo last week. This show is always an industry favorite, but this year just seemed so much better! Since signing two new clients in 2023, the show was even more productive than usual. Having so many meetings in-person and in one place is invaluable while in the beginning stages of building out these new programs.
While our expectations were high for this year's show, Licensing Expo found a way to overdeliver. Our schedules were filled with back-to-back meetings during our visit, so we knew the show would be impactful to our agency. The energy and excitement that seemed to build throughout each day was something tangible. And the Ja Rule concert at the opening party… what a way to kick off this special event!
Every year at Licensing Expo, we learn something new, build great connections and enjoy catching up with colleagues in the industry, but there were a few things that stood out to us this year that were distinct.
After attending last week's show in Vegas, we know one thing for sure… we are back! Last year Licensing Expo was in-person after being virtual the year before, however it seemed the show was smaller compared to pre-pandemic years. The booths seemed a little less busy and more people were taking meetings off the show floor. Not this year! Last week's floorplan was fantastic, with lots of new spaces for people to gather in groups. The show was packed in the best way and everyone we spoke with shared in the eagerness and excitement of being fully back in person.
Licensing Expo 2023's theme was fashion, complete with a showroom dedicated to displaying innovative collaborations and creativity in this space. While character and celebrity licensing seemed to dominate, the fashion and apparel categories transcend all different licensing forms and certainly interest us as we explore opportunities for our new clients, SilverSneakers and Lamaze.
Since much of our work is focused on corporate brands and CPG categories, we were delighted at the quality of conversations and excitement for these long-standing brands, like Sweet Baby Ray's. It was clear there was ever more opportunity to build loyalty for these brands with exciting collaborations and experiences.
Overall, we are thrilled with our time at Licensing Expo 2023. With so many productive meetings and thought-provoking conversations with industry colleagues, we have our work cut out for us over the next several weeks. If we didn't get a chance to meet at the show, or if you were unable to attend and interested in speaking with us about licensing opportunities, please contact us. We are already looking forward to Licensing Expo 2024!