IMC's Licensing Solicitation Services
Julie Brown
May 19, 2020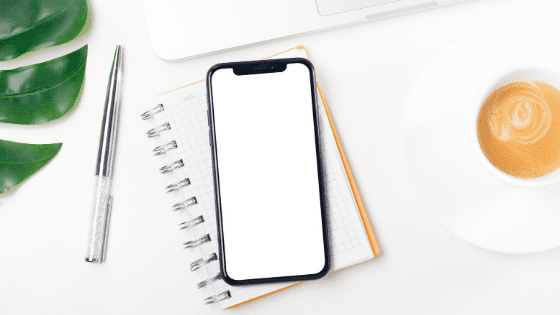 So, you're looking to jump into licensing solicitation and start your search for potential partners. Where do you begin? This is where we come into the picture! At IMC, we offer up our expertise and handle solicitation efforts to help you find the perfect partnerships for your Brand.
If you're ready to jump into solicitation, chances are you've already completed your licensing strategy as a first step. Now, IMC can get to work soliciting for potential licensing partners. BUT there is more to this service offering than cold calls and email follow-ups, so let's dig in and learn more about IMC's licensing solicitation services. 
Licensing Solicitation 
Before we begin curating a prospect list or perfecting our pitch, we're preparing at length to set the client's program up for success. To kick off this phase of our work, we create sales materials that include the client's Brand identity, thoughtfully curated data points, and stunning concepts to give potential licensees a visual of the Brand in the licensed categories. These materials are incredibly important when we begin contacting prospective partners. You know the saying, presentation is everything. When well-executed, these sales materials demonstrate the client's commitment to support licensing initiatives and give a fantastic first impression on how the Brand will translate into new products.
Aside from sales materials, we also recommend submitting a press release and advertisements in the licensing and category publications to announce the Brand is available for license. The licensing industry is vast, yet also a very connected group, so it is important to communicate our representation of the Brand as a source of future leads.
Next, (if it has not already been done as part of our strategy work), we discuss key contract negotiation hurdles and preferred deal terms with our clients. Typically, hurdles are tied to financial terms such as Guaranteed Minimum Royalties, but they could also include quality-related hurdles or others terms specifically related to the client's needs. It's important to align on these hurdles and terms before discussions with potential partners to weed out those opportunities that clearly won't meet expectations.  This structure allows us to be more efficient in our work and saves the client time by only reviewing opportunities that can meet hurdles and deal terms.   
Now that the prep work is complete, we're ready to hit the ground running with our solicitation efforts. In addition to emails and phone calls, we like to attend relevant industry tradeshows. Walking the tradeshows is an efficient way to meet Brands, manufacturers, and retailers within a specific category. We always come away energized with new connections, knowledge of the latest industry trends, and Branded product ideas.
Email and phone solicitation efforts are part of most sales processes, and ours is no different. However, we rely on a network of sales consultants who are category specialists and have meaningful connections in the marketplace, so we're confident we can get to key players. We're meticulous in our follow-ups and seek to build relationships with potential partners early in our process. We're also diligent in reporting to our clients regularly with solicitation progress and feedback. Client communication during this phase is important so that we can course-correct if needed based on consistent feedback from the marketplace.
Our final phase of the licensing solicitation process is managing licensee proposals and contract negotiations. We work closely with potential partners to draft term sheets and proposals, ensuring all deal hurdles and terms will meet or exceed the client's expectations. As part of this process, we conduct due diligence investigations on each partner to ensure confidence in the proposed partnerships. After the client decides to move forward with a particular partner, we draft the licensing contract and negotiate final deal terms on the client's behalf. Although the client's goals and objectives are always top of mind, we aim to draft fair and reasonable agreements between each party to set the licensing program up for success. 
For example, demanding an unreasonably high royalty rate may mean that the licensee cannot invest in marketing and promotional activities, which jeopardizes their product launch.
How IMC Can help you
Our goal is always to negotiate a win-win deal for our client's and their licensees. That's why we've crafted a solicitation process that prioritizes your Brand's needs and provides continued support from our team throughout the entire process.
Want to learn more about the services our licensing agency offers? Reach out and schedule a brief intro call today.