Debunking Corporate Brand Licensing Myths
Julie Brown
August 17, 2023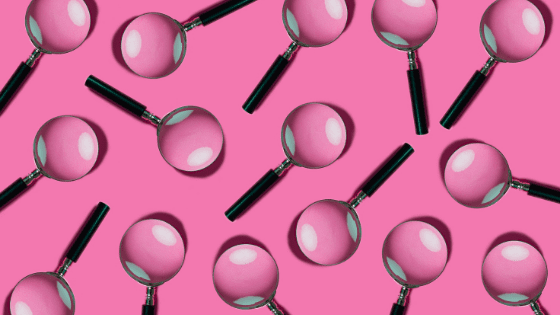 Debunking licensing myths is a familiar topic of conversation for the IMC team. From prospective client pitches to onboarding a client's new team members, we have heard it all when it comes to myths about licensing a corporate brand. And although we can empathize with the concerns, licensing can be a highly strategic brand-building tool when done correctly. So, let's debunk!
---
Myth one: "Licensing is too risky. I cannot give another party control of my brand"
You are not giving control of your brand to a licensing partner if you have appropriate processes and contracts in place.
Build processes around product quality and licensor product approval rights. Product quality processes should include manufacturing audits, review of technical testing results such as product performance, visual branding elements, and quality control sampling. As a licensor, you should have final approval rights before products are shipped.
Once the processes are set, incorporate them into the template licensing agreement for all partnerships. Most licensing agreements define specific product categories, distribution channels, and territory rights, along with product quality procedures, approval rights for branding elements, and licensor indemnification. You can always work with your agent or legal team to address specific concerns within the agreement.
Lastly, to this point, relationships are key. You should be looking for licensing partners who are experts in their categories and whose company values align with yours.
MYTH two: "Licensing is too resource intensive for my team"
Like anything worth pursuing, licensing takes an investment of time and resources to realize its full potential… but not much on the part of the licensor (and that's the beauty of it). Consider your company's internal processes to commercialize a new product concept. Think of all the product testing trials and costs that go into that piece of the process alone. Now consider licensing, where all of those costs plus responsibility for manufacturing, distribution, and marketing are the licensees' burden and the royalty return goes straight to your bottom line!
If you are serious about building a meaningful licensing program, consider hiring an agent. Agents set up processes, solicit new licensees, negotiate contracts, oversee product development processes, and can manage ongoing licensee communication on your behalf, with minimal resources required of the licensor.
MYTH three: "Potential licensing revenue is insignificant."
You are managing a hundred million dollar plus brand and don't want to be distracted by licensing, at only a fraction of the revenue stream. We get it. But building a solid foundation for licensing and then adding key stretch programs over time can add up to a significant revenue stream and a source of diversification for your business. At IMC, we believe corporate brand licensing is a long-term tool that can pay off significantly in later years if built properly. The first year or two are growth years, but returns will pay off with mature programs in years 3-5 and beyond.
Licensing revenue also goes straight to your bottom line, without investment costs such as R&D. Think of what you could do with even a half-million dollars annually – could it cover a headcount or a few, or contribute to customer marketing initiatives? Then think about how those programs could grow into a multi-million dollar portfolio.
Also, consider that licensing programs can contribute to your share credit and deliver incremental brand impressions throughout your primary distribution channels as well as alternative channels where you are not currently selling products. Take one of our clients, Sweet Baby Ray's, the number one barbeque sauce in the U.S. They utilized licensing to extend their brand into beef jerky, which generated brand impressions in new distribution channels they've never been featured in before. Febreze is another great example of extending its brand across adjacent scent categories with licensed products in the carpet care, vacuum and filter, laundry, candle, trash bag, and pet categories.
Moving Beyond Brand Licensing Myths
After debunking these common misconceptions, you'll see that licensing isn't as intimidating as it may seem. Now that you're ready to bust these licensing myths, what's next?
Consider reaching out to a product and brand licensing agent who can properly advise you in setting up a licensing program for your brand. IMC could be the right fit! Contact us, and let's talk.