Why IMC: Our Unique Difference Told Through Our Case Studies
IMC Licensing
April 20, 2023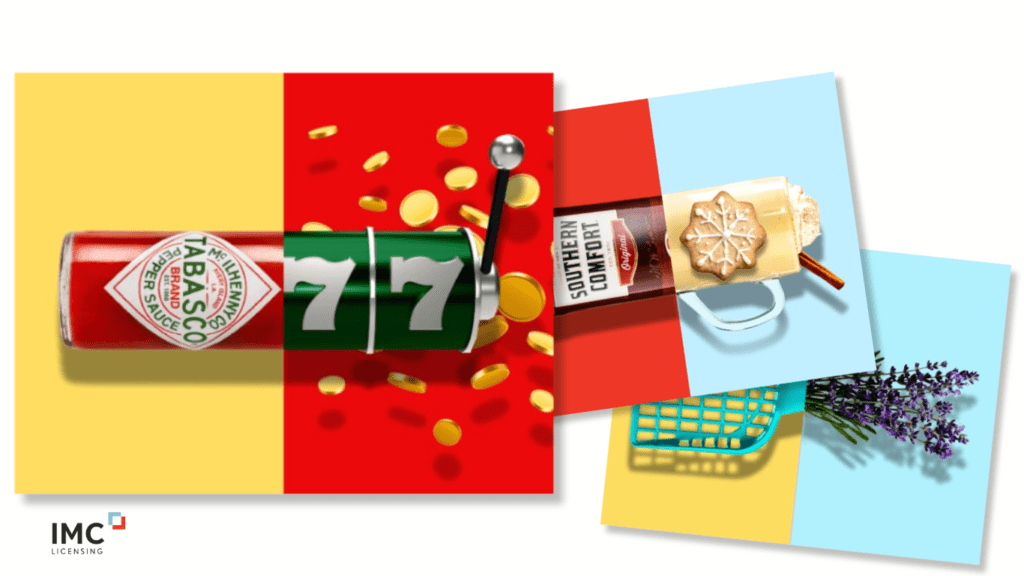 We recently refreshed the case studies on our website, and it reminded us of our love for these programs and what sets IMC apart from our peers. At IMC, we are proud of the intellectual heavy-lifting and research that goes into each deal. But what really distinguishes us from our competitors is our client service, elevating all the moving parts to build meaningful partnerships and programs.
Here's a sneak peek of a few case studies; however, we encourage you to check them all out.
Deal Longevity
With an average client tenure of nearly 10 years and many programs in the market well longer than that, we pride ourselves on the longevity of our relationships. We like to think we do the hard work and discovery that lay the foundation for inventive-but-sensible alliances that stand the test of time. Such is the case for our Southern Comfort branded Eggnog, which is still in market after 20+ years and delivering alternative channel brand impressions season over season.
Insight's Driven Approach
When we begin working with a client, we don't just go wide, we go deep to understand the brand's consumer base and what brand extension categories align with the brand's essence. Take our client Tabasco for example. We learned hot sauce lovers are inherently risk-takers. And what do risk-takers do? Gamble.
IMC partnered Tabasco with a slot machine company to create interactive hot sauce inspired slot machines, leveraging Chez Chef, the brand's character, who interacted with the players as they pulled the handle. These slot machines were placed all over the world and brought a brand experience, and awareness, in an unexpected place.
Bigger, Better Deals
At IMC, we focus on impactful deals; the bigger, better, revenue-driving partnerships. When working with a client, we concentrate on the deals that not only make sense from a brand-equity standpoint, but also the ones that are going to move the needle on profits.
Take for example the number one barbecue sauce in the US, Sweet Baby Ray's, and their partnership with Bridgford Foods. While taking the beloved sauce flavor and extending into the meat snacks category makes sense for the brand's consumers, it's also generated several million dollars in royalties for the brand.
Is Your Brand Ready for Licensing?
IMC is a top brand licensing agency. If you're interested in learning more about us and how we can help grow your business through licensing, we'd love to chat!