Mitigating Your Brand Licensing Risks
IMC Licensing
February 14, 2019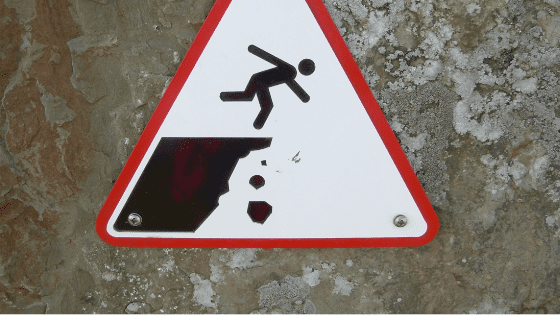 Some consider licensing out their brand very risky, while others would argue that licensing out their brand is a low-risk way to enter into a new category. Regardless of which way you feel, brand owners can help mitigate their risk by implementing some best practice steps.
Misuse or misrepresentation of the brand
The last thing you want is to license your brand out and have the licensee put your logo on your packaging with the wrong colors, or have it say "Made by…" and you/your brand did not actually make the product. To mitigate this risk, we recommend two basic steps:
Develop and enforce brand guidelines. Please note that sending the licensee your logo and saying use this, is not giving them guidelines. You don't have to provide a licensee your full brand bible, but you should give them basic do's and don'ts to use on the product, packaging, and marketing materials.
Review and approve licensed products and marketing materials. You want to make sure you have approval rights laid out in your licensing agreement. Also, verbally remind your licensee in planning meetings that they should submit everything for review and approval. If something is associated with your brand, even shipping boxes, you should review and approve it.
Potential Risk – Product doesn't meet quality standards
Having your licensed product meet quality standards is an obvious step. However, it can be a little more cumbersome of a process to implement for your licensing program. You want to make sure that your licensed product meets your quality standards.
However, you don't want to make the product, and you don't want to tell the licensee how to make the product. If you as the licensor get involved in the product development, you become more liable should something go wrong. The licensee is entirely responsible for making the product in a quality way.
The best way to ensure the licensed product quality meets your standards and you protect yourself, is twofold:
Set up quality standard guidelines. If you are licensing your brand into a new product category that you don't know anything about, work with a 3rd party to understand industry standards and the standards you would want your licensed product to meet. Include these standards in your license agreement.
3rd Party review of the product. Before launching the licensed product, have an expert 3rd party review the product and audit the manufacturing process, to ensure they meet your guidelines.
Potential Risk – Licensee doesn't perform
You license out your brand in a popular category to a well-known licensee. You have given them an exclusive license to use your brand within the product category. Year one comes and goes, and the product either doesn't get retailer placement, or sales are extremely low. Year two, not much progress on sales and your licensee is under-earning their GMR. You come to find out that the licensee is not presenting and selling your product to retailers but rather pushing their own branded product and effectively keeping your brand out of the marketplace within the category. The licensee has licensed your brand to keep you out of the category or control placement of your brand. This circumstance is somewhat rare because of the hurdles required to license the product, but it can happen. To combat this issue, you should:
Thoroughly vet your Licensee. Conduct a partner RFP and due diligence process to vet potential partners thoroughly. Make sure you have done your homework on your partner, and that they have a go-to-market strategy and a 3-year business plan.
Build in contractual obligation. We typically recommend requiring the licensee to commit to performance hurdles in order to keep the license or to keep their exclusivity within the licensed category. Please note the sales hurdles shouldn't be a stretch goal, but reasonable numbers that can be achieved if the product gets retail placement.
Potential Risk – Litigation against the brand
Litigation is every licensor's nightmare situation. The licensed product has hurt a customer, and the customer is suing the brand. First, let me reiterate that you should follow the steps above to help prevent this situation in the first place. To help lower your risk, should this nightmare become a reality, make sure you have taken these two steps:
Contractual indemnification. The licensee should indemnify you, the Licensor, in the license agreement. Should the licensed product cause harm, the licensee would be responsible for handling this situation, but they must notify you of any litigation, and you can choose to be involved in the resolution. Typically, the licensing contract will state that the licensee must cover the cost of the lawsuit.
Stick to brand guidelines. I touched on this above in the quality standard section. It's important that you, the licensor, provide standards and guidelines for the licensed product, but that you do not assist in making the licensed product. To enforce the contractual indemnification, you need to make sure you don't significantly participate in the product development process. You still want to review and approve the product, but you don't want to tell the licensee how to make it. For example, you can approve the red colored cake pan because they used the red in your brand guidelines. However, what you don't want to say, is that they should use a specific type of plastic with a specific red dye color made from a specified ingredient. If you have helped make the product, you may then also be responsible for any damage or harm it has caused. If the red dye you asked the licensee to use is toxic and causes harm to consumers, you could be liable.
Successfully Minimizing Your Licensing Risks
Nothing comes without risk, but sometimes risks are worth taking. As a top brand licensing agency, we feel that the partnership approach to licensing helps mitigate your risk, and we will always help protect our partners to ensure their brands are in good hands.
Get in touch with us today and schedule a quick call to learn how we can help mitigate brand licensing risks for your company.