Are you a Good Licensor? Tips to Maximize your Partnership with Licensees
Julie Brown
March 31, 2020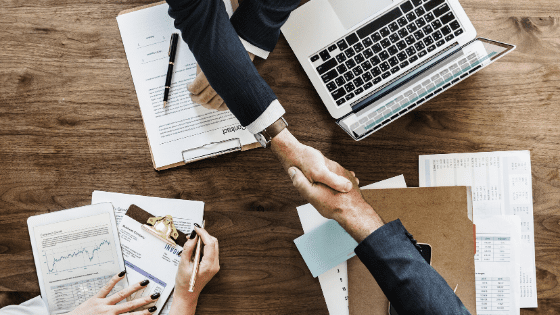 As a licensor, you have high expectations of your licensees. And you should! You manage a leading brand and business in your category and should require the highest standards of your licensees. In exchange for your leading brand name, you expect licensees to invest in retail relationships, marketing initiatives, expedited commercialization of product, and guaranteed minimum royalties. But are you remembering your role in the success of these programs? Licensing is a relationship-driven business. The most successful programs are partnership driven with licensor and licensee working in coordination.
Below are helpful tips to ensure you're getting the most out of your licensing partnerships.
Utilize internal resources to support your licensing programs
Assigned resources in Brand Management/Marketing, Product Quality, Legal and Finance departments are crucial to the success of your licensing program. Some licensors chose to dedicate full-time resources to some of these functions, while other choose part-time resources (.25 or .5 FTE's) in collaboration with a brand licensing agent to manage the programs.  Whichever path you chose, it is important to note that licensees need access to contacts in each functional area. 
Create a fair deal with terms that incentivize and enable the licensee for growth
Squeezing a licensee for additional guaranteed minimum royalties or a higher royalty rate may seem like a logical path toward a more profitable program, but if licensees don't have enough margin to produce quality products or funds to invest in marketing the products, the partnership won't last. Licensing is a win-win game, so set licensees up for success by agreeing to fair and reasonable terms so they can invest in your partnership. In return, you'll reap the benefit of increased and sustained royalties.
Communicate and define expectations
Within your licensing contracts and in kick-off meetings, you should define expectations for sales/performance requirements and hurdles for renewals. Licensees should clearly understand your expectations. As previously mentioned, licensing is a relationship-driven business and regular communication with licensees is a key element to the relationship. At minimum, monthly status calls/touch bases should be your standard operating procedure.
Create a clearly defined processes
As licensees develop new products, they need a clear understanding of expectations, deliverables and timeline for you to approve a new product. The most successful licensors have transparent/non-subjective processes to guide licensees through commercialization of their new products.
Be swift in product and marketing approvals
Just as you are, licensees are under tight deadlines. At times, licensees will need urgent turnaround for marketing or product submissions. Understanding licensee deadlines and working in partnership with them to quickly review and approve submissions ultimately helps both parties.
Integrate your marketing efforts where possible
Licensees are invested in your licensing partnership because of your brand name recognition and marketing support. It's often expected that you will collaborate with them to promote their licensed products. Financial arrangements can vary and don't always fall under the licensor's responsibility. Find creative ways to execute co-promotional displays, cross promote on social channels, offer cross couponing, and list licensed products on your company website.
View licensees as valued partners
Keep licensees informed of ongoing brand updates, host them/have them host you at annual review meetings and even consider hosting a licensing summit if you have multiple licensees. Reporting to your licensees with up-to-date and relevant brand information and data is incredibly helpful to your licensees and demonstrates your commitment to the partnership. Get in touch with us today if you're interested in learning more.