Breaking Down Licensing Models, Part One: Inbound Licensing vs. Outbound Licensing
IMC Licensing
May 10, 2021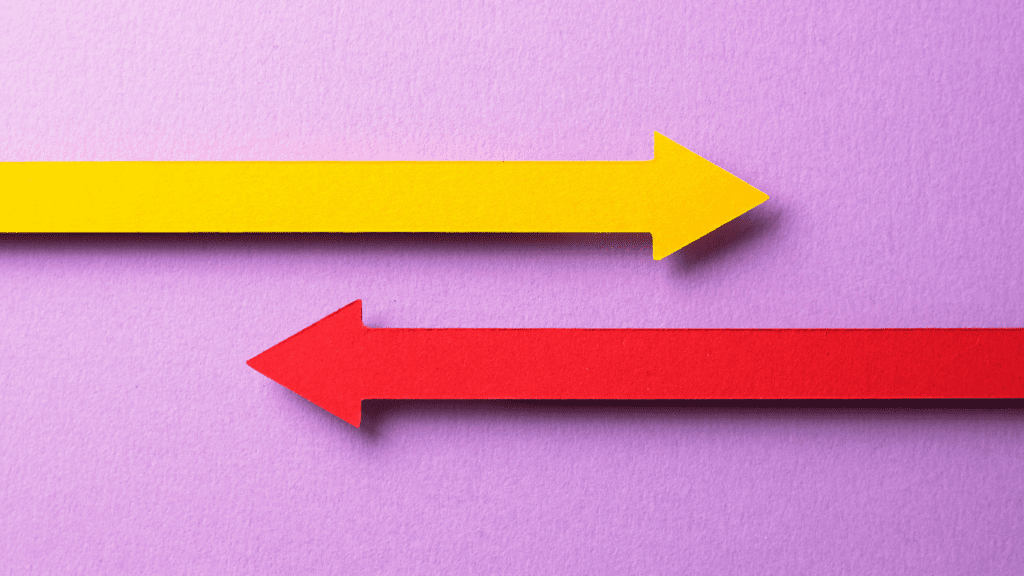 With brand licensing, the possibilities are endless. With endless opportunities come endless questions on the best way to approach licensing for your brand. There are plenty of ways to take on a licensing program, and we're here to break down the basics for you. Today, we're tackling inbound licensing vs. outbound licensing and what each model looks like in action.
Let's start with a quick refresher on the fundamentals of licensing.
Licensing is a business arrangement in which one company grants use of its intellectual property to another to manufacture products utilizing or bearing that intellectual property.
Compensation under a license agreement is commonly made to the intellectual property owner in the form of a royalty, most commonly, an agreed percentage of sales of the licensed products. (You can learn all about royalties here).
Different licensing models can be used to license almost any type of property, ranging from animated characters, patented technology, music, art, or trademarks and brands.​
Now that we remember the basics, it's time to dive deeper into inbound and outbound licensing.
Inbound Licensing vs. Outbound Licensing
When we talk about inbound and outbound licensing, we're referring to where the use of an IP is going. To put it simply, inbound licensing is when a brand is seeking another brand name or IP to use under license on their products. Outbound licensing is the opposite, meaning a brand or IP owner is looking to grant the use of their brand name to another brand under license.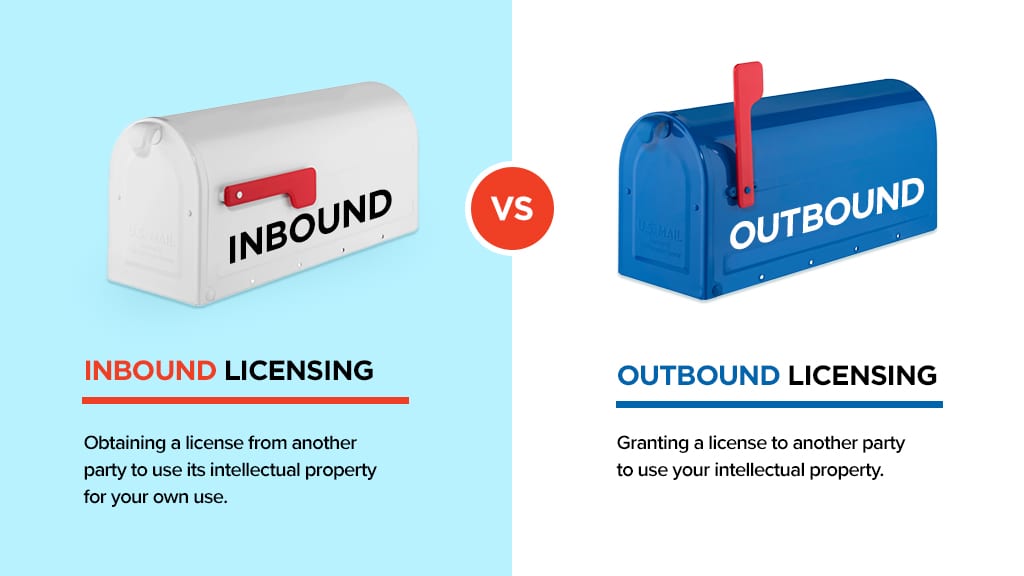 Inbound and outbound licensing can be easily mixed up, so here are some examples to hit home the differences between the two.
Examples of Inbound and Outbound Licensing
In this example, Ziploc is utilizing inbound licensing to use Disney characters on their food storage bags. The characters like Mickey Mouse and Frozen's Olaf – along with the Disney name – are the pieces of IP that Ziploc is using under license. In this same scenario, Disney uses outbound licensing here when having Ziploc use their characters and brand name on their products.
Another example would be one of IMC's own case studies: Sweet Baby Ray's and Bridgford Foods. In this scenario, Sweet Baby Ray's was interested in finding outbound licensing opportunities through a partnership with another company. IMC facilitated the partnership between Sweet Baby Ray's and Bridgford Foods to launch a line of Sweet Baby Ray's beef jerky. This relationship allows Sweet Baby Ray's to lend out their brand name under license, and Bridgford is able to utilize the SBR's name and BBQ equities on their jerky products (which is an example of inbound licensing).
That wraps up our breakdown on inbound vs. outbound licensing. Still have questions? IMC is a top product extension and brand licensing agency that specializes in helping brands. Feel free to connect with us here. Stay tuned for our next blog on licensing models, which will cover mono-branded vs. co-branded licensed products.