Restaurant Licensing: Product Extension Strategy Approach
Emily Wickerham Randles
May 27, 2020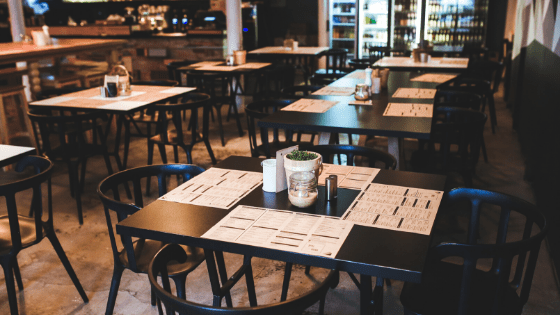 We recently spoke with a leading casual dining restaurant chain about licensing their brand. They wanted three things:
Big deals
Product on shelf this year
Not to license rolls or any of their "signature products" 
I was really struggling with their third demand. Their buttery rolls and addicting cinnamon butter are signature items the restaurant is known for. Let's break down their fears for licensing rolls and butter and then we will address how we would handle the other demands.
Fears of Licensing Rolls & Other Signature Products  
The restaurant chain is afraid that if we licensed their brand name into grocery store rolls, that consumers would pick up rolls at the store and not eat at their restaurant. They would, therefore, decrease their core business in exchange for only a small royalty percentage that they would earn from the sale of the grocery store branded rolls.
The restaurant chain is concerned that the grocery store rolls would not be as good as the rolls at the restaurant and disappoint their loyal customers.
The restaurant chain is worried about sharing the roll and butter recipe with outside third parties. This is after all one of the things that differentiates them from their competitors and why their customers come to their restaurants.
These are all common fears for brands when considering brand licensing extensions.
To address their first concern, we tried to explain consumer decision behavior. Think about your own decision making, when trying to decide what you are going to do for dinner. What is your first decision point? The decision making is typically tiered. Consumers usually decide what they are going to eat or if they are going to eat out or eat at home.
The idea that consumers are walking through the grocery and decided to eat at home vs. going out because they can pick-up their favorite restaurant rolls at the supermarket is an improbable scenario. People don't go to the restaurant chain just for the rolls, they go for the experience, for the rolls, the steak, the fun atmosphere, and friendly staff. They go because they don't want to make dinner.
However, if you are planning to make dinner at home and you are at the grocery store buying what you need, you definitely want your loyal customer's to be able to pick-up their favorite restaurant rolls.
Brands must see licensing extensions as providing their consumers with an additional way they can interact with their brand, instead of consumers choosing between interacting with their brand in the restaurant verses the consumers home.  
A great example of this is the Red Lobster biscuits. Now, I don't often go to Red Lobster as I am not big on seafood, but what I can tell you is that they have mouthwatering cheddar biscuits. The other day when I was shopping at the store, I noticed that you could purchase the Red Lobster biscuit mix and make Cheddar Biscuits at home. First of all, it got me thinking about Red Lobster when I typically don't think of Red Lobster as a dinner option. Second, I was able to choose the Red Lobster biscuit mix instead of buying bread at the bakery. Not only did seeing the biscuit option at the store increase my probability of considering Red Lobster next time we want to eat out and want seafood, but it will likely also leave a strong and memorable impression with my dinner guests.
NPD data shows that people are eating at home 80 percent of the time, more frequently than the 75 percent ten years ago. Cost is one issue. Restaurant meal prices are increasing at 2.2 percent a year, faster than the rise in costs of a meal at home (NBCNews.com). People aren't eating at home because they can get your product at the grocery, they are eating at home because prices are high or it's more convenient.
Brands should want consumers to choose their brand if they are going to eat out and if they're going to eat at home. If Brands aren't offering consumers an at-home option, they risk that their brand isn't staying top of mind.
Quality Concerns 
The brand's concern that the licensed product would not meet their quality standard is very common. After all a brand doesn't want a bad experience from a licensed product to tarnish their relationship with customers. However, there are safeguards with licensing deals that can help ensure quality of the licensed product. The brand gets to review and approve all products. If they were to license rolls and butter they would be able to taste and request changes to the product if it didn't meet their standards. The product would not go to production and be shipped to market without full approval from the brand. Additionally, ongoing quality checks are included as a requirement in the license agreement and we help clients ensure that those checks are completed as needed. If we do find an issue with quality, we make sure it is addressed immediately. Nothing is risk free, but we work with clients and licensees to make sure licensed products are top quality. Afterall, it doesn't help the licensee if they are selling a non-performing product. Their goal is the same as the brands, to sell more rolls and butter to the loyal customers.
Protecting Recipe IP 
When we spoke to the potential client about licensing their roles and butter, they were uneasy about sharing their proprietary roll recipe with an outside party. While this is a valid concern, there are ways we can protect the client's IP and still license their brand into rolls. Contractually we can protect the client's proprietary recipe from being copied by the licensee, or we could even structure the deal so that they don't have to share the recipe with the licensee. One of the things we love most is the ability to structure deals creatively so that we establish the proverbial "win-win" scenario.
Big Deals  
When it comes to the potential client wanting big deals, this was music to my ears. Our motto is Fewer, Bigger, Better deals. We work with clients to do the right deals that will extend their brand in meaningful ways and not just a bunch of little deals. However, for us to do BIG deals for this potential client, we would need to license their brand into the product categories they were known for, think rolls, steaks, and maybe steak sauces. For example, consumers aren't going to buy the restaurant chain's chicken breast or green beans if that's not what they are known for. The product extensions need to have strong equity and connection with the brand.
Product in the market this year! 
In terms of getting deals done fast, again, this goes back to licensing the right product categories. If there is high demand in the marketplace for the restaurant's rolls, then yes, we can get a deal done fast and to retail quickly. However, if it's for a product category that they are not known for, it will take more time for us to find a licensing partner. Additionally, it will take the licensing partner significantly more time to secure retail placement and generate royalty revenues.
The COVID-19 Impact 
This post was originally drafted before the COVID-19 quarantine period had been implemented. Now that restaurants have closed their doors and are only offering carry-out, think how impactful it would be if the restaurant chain had licensed products at the grocery store. They could have stayed top-of-mind with consumers allowing them to continue to experience one of their favorite brands while stuck at home. It would have given them brand impressions that many brands are lacking because of quarantine, and it would have generated royalty revenue for the company while current restaurant revenue is down significantly. Additionally, it may have even enticed new potential customers to try their brand for the first time and therefore build a new customer base.
Due to the effects of COVID-19, it is unlikely that eating out will go back to the way it was. The quarantine mandates have hit restaurants hard, and it is unknown what restaurants will survive and recover from the shutdown period. Offering at-home options through licensed products is an alternative Brands should consider and explore as it is likely that the eating at home trend will sustain well beyond the quarantine period. It may even be the only way a brand can survive in the future. Think of the closed Mexican restaurant chain Chi Chi's. Chi Chi's has closed for years, but you can still get Chi Chi's salsa, chips, and seasoning packets. 
Conclusion
Restaurant extensions into grocery stores may be more relevant as we move forward with the changing landscape. However, regardless if the quarantine period lasts, staying top of mind with consumers will continue to serve restaurant Brands as they fight for dollar share of food sales.
IMC can help if your company is looking for a brand extension agency. Reach out today to schedule a quick introductory call.