That's a wrap on Licensing Expo 2022
Julie Brown
June 8, 2022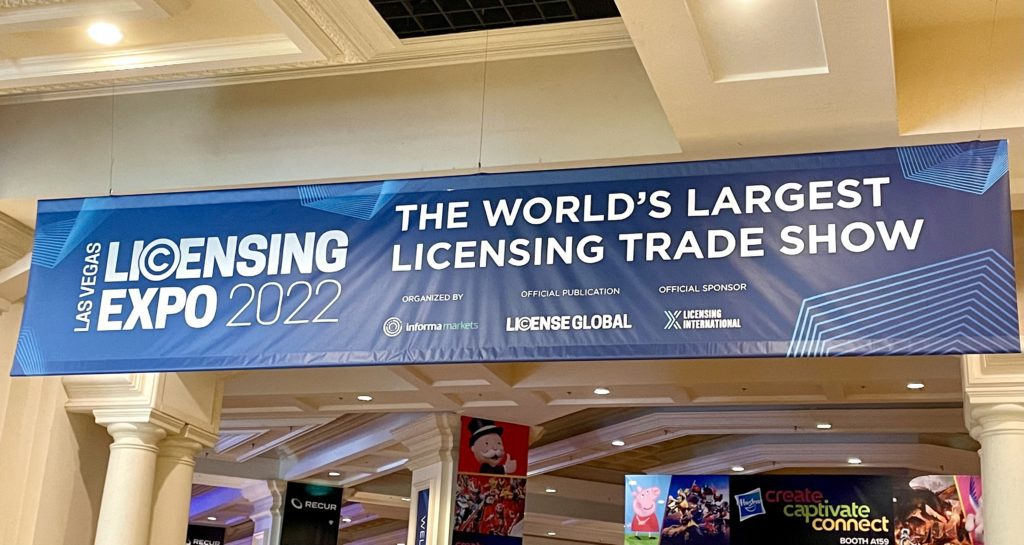 It's been just two weeks since we attended Licensing Expo 2022 and we're still reveling in the excitement of seeing our colleagues and partners at the show for the first time in three years. In fact, being together in person was THE highlight of the show for the IMC team and seemed to be a collective theme across the show floor. There was overwhelming positive energy and joy in having the ability to meet in person with clients, partners, vendors, and colleagues. Licensing is such a relationship-driven industry and we had missed this critical time with our partners.
Going into the show, our expectations were hopeful yet cautious. We had traveled to other tradeshows this year that seemingly hadn't recovered well from the pandemic, and we were reluctant to place too much optimism on Licensing Expo. Although the show floor was noticeably smaller, traffic was buzzing and the anticipated miles-long Starbuck's line remained unscathed.
One theme we heard over and over at the show, as well as experienced ourselves, was the quantity and quality of the meetings held exceeded expectations. Private meeting suites on the floor appeared to be utilized more than in years past. Attendees also got more creative with meeting locations, with much of them happening within surrounding restaurants and lounges. All of this may be a nod to not being together as an industry in quite some time. Regardless, it was an energetic and successful show!
Licensing Expo is always a unique showcase for a variety of brands – from entertainment, character, music, gaming, and art, to food and corporate properties.  While IMC focuses our work on corporate, food, and beverage brands, it's always a delight to walk the show floor and see the latest entertainment trends (along with our favorite pics with children's characters for our kiddos). 
Other exciting trends:
Location Based Entertainment: A theme for this year's show and keynote topic, LBE's are a hot topic for brands wanting to offer more ways for consumers to engage. Many of these brand projects were delayed during the pandemic and are now hotter than ever given consumers' desire for live experiences.
NFTs: Also a keynote theme in this year's show, guest speaker Gary Vaynerchuk, CEO of VaynerMedia, explained that NFTs will dominate Licensing Expo in years to come and that brand owners should be creating new IPs as NFT's with a licensed consumer product platform to support expansion.
Retro brands: Our beloved 90 brands are back! From Teletubbies to My Little Pony, Strawberry Shortcake to Teenage Mutant Ninja Turtles, these well-established brands are ripe for licensing opportunities.
Thanks to License Global, Licensing International and Informa Markets for a great show this year.  We sincerely appreciate the hard work from your teams to make these crucial meetings and networking opportunities possible. Until next year!
In the meantime, check out some of our other brand licensing advice, tips, and news in our blog.