Interested in Licensing Your CPG Brand in International Markets? It's Not as Easy as You May Think.
IMC Licensing
June 15, 2021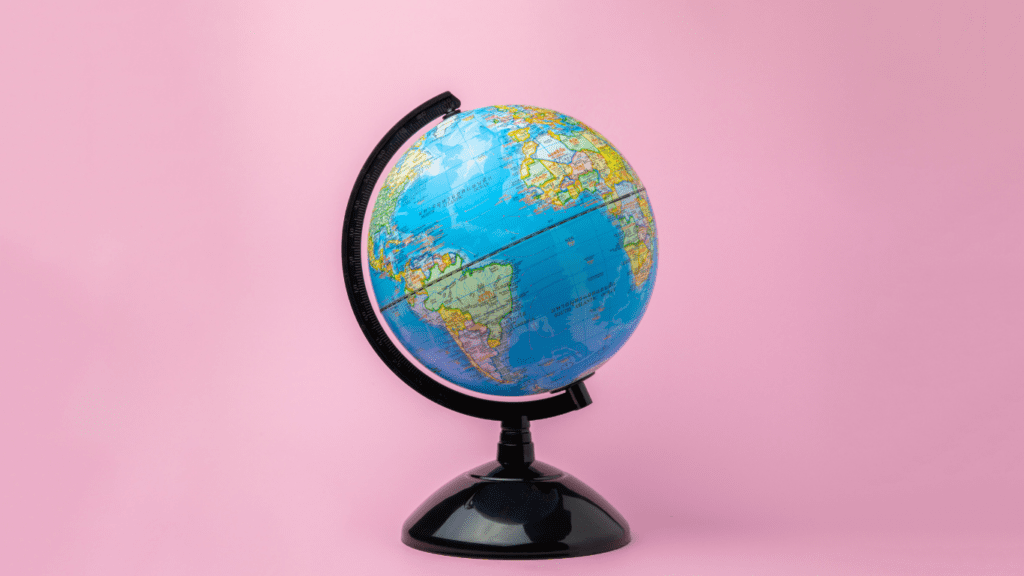 What are your international capabilities? It's a common question we get from CPG brand owners when evaluating brand licensing agents. And typically, the brand owner's expectation is that the effort to license internationally will be as seamless as it is in North America, and their return will be high. While international licensing can be very profitable for many brands, especially those in the auto, fashion, entertainment/character, and music licensing categories, it isn't always the case for CPG brands. If you're a CPG brand owner looking for international opportunities, IMC recommends a thoughtful international strategy to better inform your next steps. But before we dive into strategy, let's take a look at the licensing industry by the numbers.
In 2019 (it's the latest data available as of now from The Licensing Letter), total retail sales of licensed merchandise worldwide exceeded $180B. Of those sales, corporate trademarks represented 21.7% at $39.2B. Broken down even further, $31B of the corporate trademark licenses came from the North American market, leaving roughly $8B of corporate trademark retail sales coming from markets outside of North America. Said differently, roughly 79% of retail sales from corporate trademark licensed merchandise is generated in North America, vs. 21% for all other international markets combined. This is an important figure when you apply it to expectations for royalty revenue in international markets.
It's also important to understand which international countries drive sales of licensed merchandise and in what categories. For corporate trademark properties, European countries are responsible for $4.8B (12.2%) in retail sales; Asian countries are responsible for $2.2B (5.5%). Combined, Australia/New Zealand, Latin America, and the Middle East/Africa are responsible for just $1.3B (3.3%) of retail sales.
Fashion and entertainment/character licensing drive much more volume in international markets: 57.5% of entertainment/character licensing sales and 47.8% of fashion licensing sales. Both European and Asian countries drive the bulk of this volume, followed by Latin America and Australia/New Zealand (the latter two regions trailing drastically compared to Europe and Asia).
At IMC, we believe understanding the data can help to inform clients of royalty revenue expectations for international deals. We also think it's important to include this analysis in an international licensing strategy where we examine the client's goals, conduct a feasibility analysis, and model out revenue projections. Within this work, we dive in deep with our clients to understand specific countries they want to target, current brand awareness and target consumers within each country, category size of the opportunity, and a cost/benefit analysis.
In terms of costs, if you are looking to develop a global program you should expect to pay higher development fees and a higher commission percentage to the agent, 45% – 40%. The costs are higher because there is more work being done to execute licensing deals across multiple countries and territories. This even goes for the European territory. While there are a lot of synergies across European countries, they still require more resources than if you were just working on a deal in a single country. Additional costs to consider when executing international deals:
Translation cost – packaging, marketing, contracts, etc.
Trademark registration cost
Legal costs to execute contracts that span multiple markets
International taxes
Quality/Safety product review
International deals can vary significantly in size from North American deals, so it's essential to set expectations and ask yourself, are the effort and cost worth the benefit? It can be, and many CPG brands (especially those in food categories) have launched successful programs. However, it's important to set expectations for success and be thoughtful in your approach.
If you're interested in licensing your brand internationally, agents are crucial to the effort. It's important to have an advisor with feet on the street to inform you about specific-country regulations, the retail and distribution landscape, and partner manufacturing capabilities. A range of licensing models can work for you based on your brand, product extension categories, goals, and objectives. Below are a few questions to ask if you're evaluating agencies with international capabilities.
How do you service international opportunities – do you have international offices, or do you use sub-agents?
In which countries do you have offices, and how many employees work within each office?
If you don't have employees in a specific country, how often do you travel to that country?
Does your agent/sub-agent have CPG-specific experience?
In what distribution channels does your agent/sub-agent have experience?
What is your fee structure and commission rate range for international markets?
IMC extends and manages License Agreements in several international territories ​based on a fast follower approach with North American partners. We also work through sub-agents in Europe, Australia, and New Zealand appropriate to the brand and category.
We'd love to talk with you about your brand and international expansion opportunities. Connect with us here.
Source: The Licensing Letter, July 2020 issue and August 2020 issue