Licensing Show 2018
IMC Licensing
May 29, 2018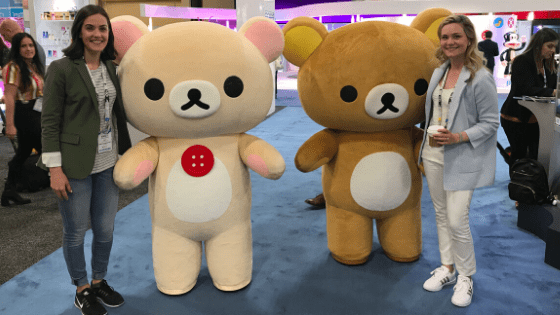 We stopped exhibiting at the licensing show when it moved from NY to Las Vegas. That seems like ages ago, but still not long enough to forget about the pains of being an exhibitor: booth design, booth set up, manning the booth, and scheduling appointments. I think I love going to the Licensing show knowing that we don't have to deal with any of that.
Entertainment brands heavily drive the Licensing show, think Disney, Marvel, Nickelodeon. You tend not to see too many CPG brands exhibiting. However, being at the show is an excellent way to stay connected with what's going on regarding best practices, new strategies, and new deals structures. Being at the Licensing show also allows us to connect with partners and licensees.
This year we had some great update meetings with licensees, we connected with some of our specialized vendors like Royalty Zone, and we touched base with our colleagues at LIMA. We also found good value and gained new insight at some of the Licensing University sessions.
We had a new goal attending the show this year, have fun and embrace the licensing atmosphere! We dove in and explored this year's show with a new appreciation for what was happening around us!
We had a great time, and as always, we will be back next year! The 2019 show has been pushed back to the first week in June. I know what you're thinking, Vegas in June? We hope to see you there!
Our blog has your covered if you're looking for more licensing industry articles and news.