Lessons from 25 years of Brand Licensing
Stephen Reily
April 7, 2022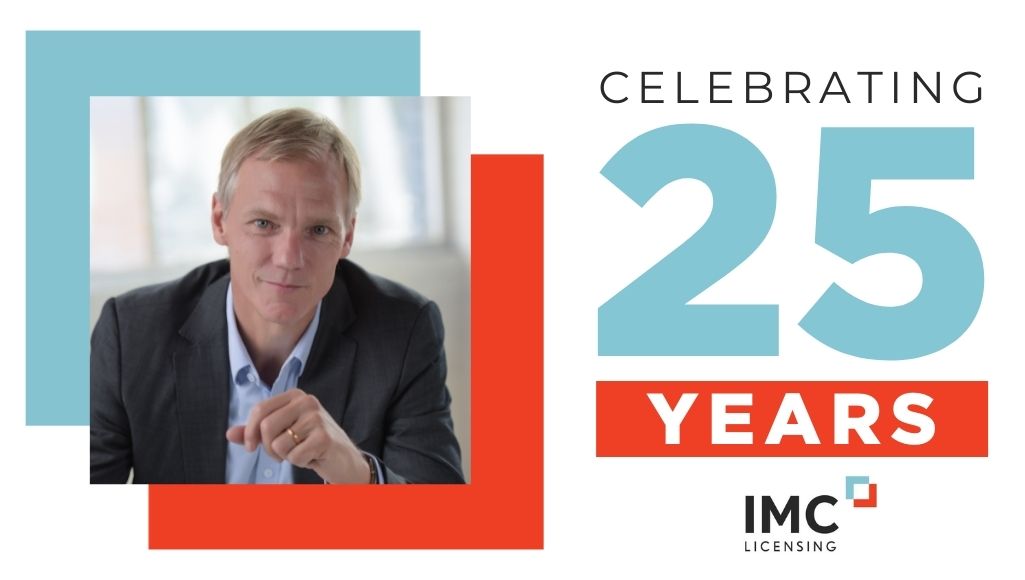 IMC Licensing just turned 25, an anniversary that offers a good time to take stock on everything we've done and learned since 1997.
As for what we've done, we're proud to have worked with many of the biggest companies and most beloved consumer brands in the U.S. We love our partners. And we're proud to have helped their legacy brands expand their relevance and retail presence with new products that have generated more than $6 billion in retail sales. That was definitely NOT a number we were thinking about 25 years ago. (Back then, we were just trying to pay the rent – in a basement office without windows.)
As for what we've learned, we are always turning experience into lessons, and we've had a lot of experience. We've learned how to succeed in industries as different as apparel, slot machines, beef jerky, and kitty litter. In some ways we start a new business every time we launch a new brand licensing program.  
I thought about this recently when I saw another agency announce that it had done dozens of new deals for a client. I remembered signing up a giant new client that had almost 50 licensing deals under management already. As we waded our way through those many deals we learned that the majority of them were small and complicated, creating more work, risks, and headaches than benefits. We started immediately editing that portfolio, cutting it to fewer than 10 deals before we slowly began adding new partners who could deliver bigger benefits with fewer risks over a very long term. The result was a portfolio with 1/3 the number of licensees as before but three times the royalty revenue.
We all learn by doing, and this work taught us the strategy we've employed ever since:
Fewer, Bigger, Better.
FEWER partnerships mean fewer risks and fewer hassles for our clients. Our clients are busy; they only have time for partners that count. All licensees are not made equal, and we really want to love every partner we bring on board. If there is one thing that makes many brand managers question licensing as a strategy for marketing and growth, it's because they've seen other brands and agencies think licensing is measured by the number of deals they close rather than the scale of returns they generate, or how long they last.
BIGGER means that we expect each licensee partner to do more: more sales (naturally) but also more impact for our clients. Because of the consolidation among manufacturers and retailers (and growth in ecommerce) that has defined the landscape for consumer products since 1997, finding the perfect licensee isn't easy, but when it happens it can deliver a much bigger upside.
BETTER means that each partner is one that can last. The early years of a licensing partnership can be exciting (and successful), but around year 5 it gets really fun, and by year 10 we are reaping and expanding the rewards of the many businesses we've built for our clients and their brands.
Fewer, Bigger, Better is not just a strategy for selecting licensees; it's also our process for choosing the clients we'd most like to work with, and I'd like to think it's the reason that our average client relationship is close to 10 years long. While that kind of longevity is rare, we hope it will keep growing over our next decades in business.
When I think of everything that has changed since 1997 – only three of the top 20 companies in the Fortune 500 are the same today – some days I'm just grateful that we have an office with windows! But mostly I'm grateful, for the clients, licensees, and colleagues who make it possible to imagine another exciting 25 years of learning and growth at IMC.