In The Press: IMC Licensing Announces Representation of ELEVENPARIS Fashion Brand
IMC Licensing
April 21, 2020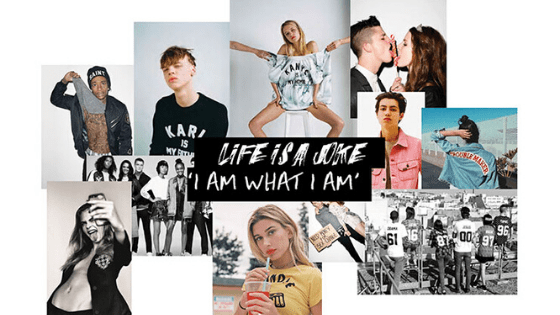 CONTACT:
Emily Wickerham Randles
IMC Licensing
erandles@imclicensing.com
1-502-272-2406
IMC Licensing Announces Representation of ELEVENPARIS Fashion Brand
IMC Licensing is proud to announce its representation of the Parisian Fashion brand ELEVENPARIS. Since launching in 2003, ELEVENPARIS has become a global fashion brand with a long list of celebrity ambassadors. IMC Licensing will develop unique brand extensions for the ELEVENPARIS brand with best in class partners for the U.S.
According to Emily Wickerham Randles, IMC President, "IMC is thrilled to be partnering with the ELEVENPARIS team. We believe this partnership will create meaningful brand extensions that will engage new consumers while bringing the ELEVENPARIS brand into various new categories."
ELEVENPARIS is recognized for its street, subversive and spontaneous style. The brand's urban spirit, pop references and sporty looks come together to create must-have apparel lines. With women's, men's and children's collections, the brand appeals to consumers who see fashion as a means of expression. ELEVENPARIS has 7 stores in France and is sold at premium department stores and specialty retailers across Europe, Canada and the United States.
IMC will bring their expertise in the fashion industry and network of partners to build out an extensive licensing program for the ELEVENPARIS brand. Categories for brand extension include: Footwear, Cosmetics, Fragrance, Bags & Accessories, Intimates, Sleepwear, Kids & Jr's apparel and more.
About IMC
Representing a roster of iconic Fortune 500 brands and a strong reputation for quality and integrity, IMC has developed licensed products that have generated more than $3 billion in sales since its founding in 1997. Passionate and curious, we offer fresh thinking and creativity that is widely renowned in the brand licensing industry.
About ELEVENPARIS
The story of ELEVENPARIS started in 2003 in a tiny office located at number 11 (eleven) of a street in Paris. It's from there, between boxes and pieces of fabric, that two friends committed to launch their brand. The international brand is known for its fun t-shirts, its creative and contemporary collections and its street wear style, as well as for its famous ambassadors. https://elevenparis.com/en/
###