A product launch hits close to home: Introducing the new line of AT&T mhealth Baby Monitors
Julie Brown
March 28, 2016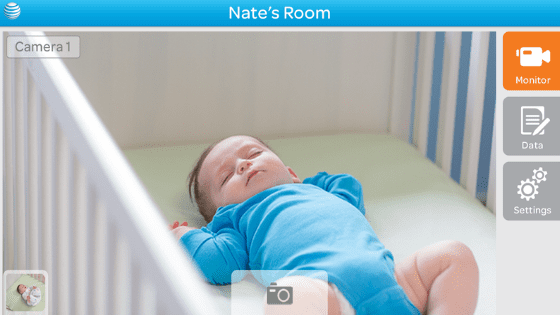 As a licensing program manager, I always get excited for a new product launch at retail. Licensees, licensors, agents, manufacturers, PR teams, and quality assurance teams (to name just a few of those involved) have worked collaboratively for months and sometimes even years on every last detail to prepare for the big day the product makes it to shelf. It's an exciting moment to see your work come to fruition.
I'm especially excited about the recent launch of one of IMC's programs, the AT&T mhealth Baby Monitor, because this project hit close to home for me. I became a mommy for the first time during development of this monitor, so I was particularly intrigued about the new technology and features our partners (AT&T and Baby's Journey) researched and developed to bring new innovation into the baby monitor category. I also got to participate in our partners' "mommy" testing prior to launch and had my feedback, along with the other mommies, taken into account for product tweaks throughout development.
I must say, technology has certainly come a long way since the first time I interacted with a baby monitor – I was a teenager babysitting for my neighbors down the street and there wasn't much to a monitor. The only feature was an audio feed from the baby's room. Fast forward twenty-plus years and I'm now a mom-to-be having a panic attack at Babies R Us trying to register for a baby monitor amongst a vast sea of brands and features. Not to mention the infant feeding section, but I digress….
To me, the AT&T mhealth line of baby monitors really stands apart from other monitors on shelf. Truly innovative to the category, this line of monitors perfects traditional baby monitoring features and combines them with useful health and wellness baby tracking tools in one device, and all from the trusted AT&T brand. I personally got to test the SMART LINK™ 4.3 inch touch screen video monitor. Below are a few of the features I found most helpful.
Tracking features – as a new mom I was obsessed with recording diaper changes, feedings and nap schedules. The tracking tools with this monitor allowed me to use one device to record all of these activities. It also included tracking of major milestones, height, weight and medicine schedules.
Amazing night vision – this camera came with infrared LEDs providing hands down the most clear night vision camera I've seen in market.
Sound activation – unlike other monitors I've used, this monitor has a sound activation feature which only turns on when noise is detected from the camera. This feature avoids the annoying constant hum heard on other monitors.
Supports multiple cameras – this monitor allows you set up to 4 different cameras in different rooms for easy viewing anywhere in the house. This tool is great for keeping a close eye on the crib, but also different napping spots within the house.
Camera positioning – the camera could easily sit on a piece of furniture or be mounted to the wall. I personally liked having the ability to mount it to the wall and angle the camera down on the crib. It has a nice sleek design that blends in well and doesn't stand out.
I'm proud to have been a part of such a fun and interesting project. The AT&T and Baby's Journey teams pulled out all the stops for this monitor, thoughtfully thinking through innovative ways to make a mom's life easier during such a hectic but joyous occasion. I'm reminded of why I love my job so much when I get to work with such great partners, like AT&T and Baby's Journey, to bring a new groundbreaking product to market.
I should mention there is an entire line of AT&T mHealth baby monitors available at Babies R Us, including the SMART SYNC™ 5" Internet Viewable Touch Screen Video Monitor which allows you to connect to the camera via your smartphone in addition to having the handheld parent unit.  The entire line of AT&T mHealth baby monitors are now in Babies 'R US stores and available at babiesrus.com/attmonitor.
This is just one example of how IMC can help brands launch into new spaces. If your company is looking for a brand extension agency, we can help. Schedule an introductory meeting today!