Outdoor Retailer
IMC Licensing
December 3, 2018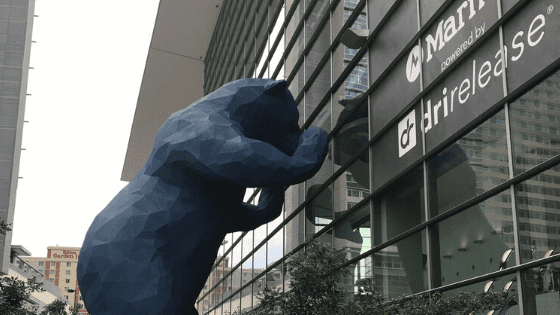 One of our clients is looking for new partners in the outdoor space. With Outdoor Retailer happening down in Denver, I jumped at the chance to explore the show.
Having moved to Colorado a year and a half ago, I have a new found love for outdoor products and gear. I never imagined needing so much stuff, but now like a kid waiting for Christmas, I can't wait to buy skis, a raft, a mountain bike, a backpack, hiking boots, well you get the picture, I need a lot.
I arrived at the show on day 3, and there was a ton of energy around as I walked into the convention center. Everyone seemed happy to be there, and the vibe was energetic and friendly. Inside things were bustling, tons of meetings, product demos, and panel discussions were happening.
The thing that stood out to me most was the industry's purpose and passion for protecting the outdoors. The Outdoor Industry Association (OIA) has come together and is advocating and working to protect our land and our future. Learn more about these efforts and help spread the word to #votetheoutdoors.
While there was a ton of great products showcased; a few things stood out from the crowd:
As a writer and lover of all things paper, I was naturally drawn to this product. It allows you to take notes without water ruining them. This feature is helpful if you spill your water glass on your desk/notebook, as I frequently do. Rite in the Rain notebooks' more practical use is for recreational activities, for first responders, for agriculture notes, and for tactical operations.
I love the innovation around this product. It is simple but very well engineered. It's a portable fire pit that easily collapses, is lightweight and safe. I have ours on order and can't' wait to use it for our upcoming raft trip!
I am the biggest recycling nerd, and nothing is more irritating to me than seeing a plastic bottle in a trash can. I will often dig them out of the trash and wait to dispose of it until I find a recycling container. I have often worried if my efforts are making a difference, and nothing made me happier than to see the LoveSac's Sactionals made from recycled plastic bottles.
Since moving away from KY, I haven't been tailgating in a few years. However, I have been car camping a lot and always in need of table space. I love the idea of the tailgate tire table. Perfect for camping and other outdoor activities. I think this would be a great licensed product for Jeep or Ford trucks.
In addition to needing a table camping, we are almost always short of camping chairs. This is why I love the Cooler Rest, an attachable backrest, which turns your cooler from a bench to a more comfortable camping seat. If I were Coleman, Igloo or Yeti I would be signing them up for a license.
So thrilled to experience Outdoor Retailer and it's many brands, products, and passions. If you ever get a chance to attend, I would highly recommend walking this show. It will help open your eyes to all of the adventures and possibilities the great outdoors offer us.