Alana Schnee
Licensee Sales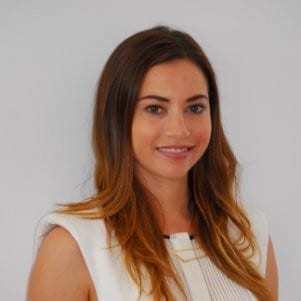 Say hello to the newest member of our Business Development staff: Alana Schnee recently joined us as a Brand Licensing and Branded Partnerships Consultant. We couldn't be more excited to have such a thorough, enthusiastic licensing veteran — 10 years and counting — on the team.
Hailing from sunny Los Angeles, Alana's brand licensing acumen may have something to do with her love (yes, love) of organization. We're not suggesting that she has her shoes organized by "occasion" type . . . but she might. What's certainly organized is her approach to licensing. Like everyone at IMC, Alana knows that relationships are the cornerstone to any licensing agreement and she works tirelessly to develop a mutually beneficial, long-lasting partnership.
Alana got her start in the luxury consumer goods space, managing well-known brands like Estee Lauder's Creme de la Mer, which is hella luxurious. Since making the jump to brand licensing, she's worked in over 30 categories and managed the IP for restaurants like TGI Friday's as well as for non-profit, celebrity, and fashion.
When she's not working on a current deal or securing a best-in-class partner for a brand, you might find Alana hunting for vintage gems at one of LA's funkiest flea markets or vintage shops, playing tennis, hiking, cooking, or spending some quality time with her 14-year-old fur baby, Bubbala. (And yeah, she's every bit as cute as you're imagining.) Alana's other passions? Travel and fine dining. She's been to at least 7 of the top 50 restaurants in the world and doesn't plan to stop until she's hit them all. Up next? Hard to say, but Noma (Copenhagen) and Arpège (Paris) are looking like good choices.