What's Next for the Licensing Industry | Maura Regan, Licensing International
The Brand Licensing Podcast
July 12, 2021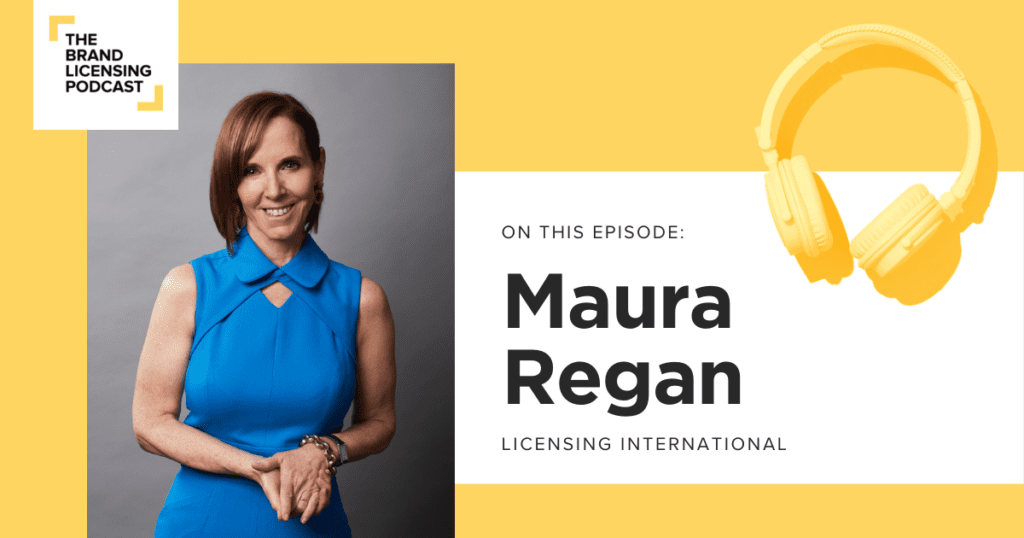 We're ringing in our new season of The Brand Licensing Podcast with the President of Licensing International, Maura Regan. On this episode, Maura is sitting down with us to talk through what's to come at Licensing International and shifts within the landscape of licensing.
This episode is sponsored by StyleWorks Creative. Learn more here: https://bit.ly/3wRuCav
About Our Guest
Bringing more than 20 years of global licensing and media experience, Maura joined Licensing International in December 2016 and assumed the role of President in July 2018. Licensing International is the premier association for the global brand licensing industry, and Maura is responsible for leading the organization in defining and shaping its future focus. This has and will continue to include fostering the growth and expansion of licensing around the world and creating greater awareness of the benefits of licensing to the business community at large.
As the former head of global consumer products at Sesame Workshop, the home of Sesame Street, Maura drove the non-profit organization's strategic commercial initiatives with a focus on delivering significant unrestricted revenue to support the overarching philanthropic goals for the organization.
Prior to Sesame Workshop, where she enjoyed an exhilarating 17-year tenure, Maura held executive positions with MTV Networks, Scholastic Entertainment, and The Jim Henson Company.
Maura is a standing fellow of the US-Japan Foundation Leadership Program and on the advisory board of One Animation, The Toy Foundation, and Women in Toys. She served on the board of Licensing International and was board vice-chair and chair where she was instrumental in developing the Rising Stars program and "Office Hours" a mentoring program. She co-chaired the leadership committee of the FWA, Financial Women's Association, a nonprofit organization dedicated to the advancement of women in finance. Recognized as a top leader in business by Irish-America magazine, Maura was also a recipient of the K.I.D.S. (now Delivering Good) Women of Achievement Award. In 2019 she was named "Volunteer of the Year" by NYSAE. She earned a Bachelor of Arts degree in Art History from the University of Massachusetts at Amherst.
---
Check out the new episode below, or check us out on Apple Podcasts or Spotify. Don't forget to subscribe!