Introducing The Brand Licensing Podcast
The Brand Licensing Podcast
July 23, 2020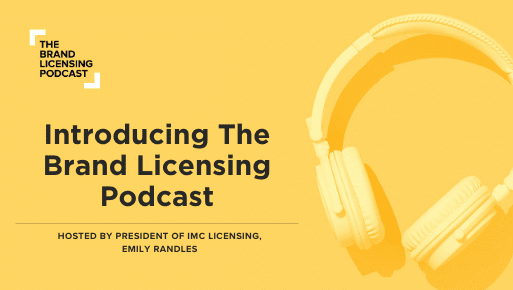 Our team is excited to announce the launch of The Brand Licensing Podcast. The podcast will be available across streaming platforms on July 6, 2020.
At The Brand Licensing Podcast, our goal is to educate and engage brand marketers, sales teams, manufacturers, and industry vendors who want to execute strategic licensing deals to increase sales and retail penetration.
Host and President of IMC Licensing Emily Randles brings her passion for licensing and industry expertise to each episode. From licensing best practices to the nitty-gritty of agreements and deal terms, she has you covered from start to finish.   
Give a listen to our trailer to see what's in store at The Brand Licensing Podcast.
Stay tuned for our officially launch, and click that subscribe button so you don't miss upcoming episodes.